Board
The Euregio Board consists of the three governors of the EGTC's member regions. The Board determines the work programme, defines all activities, takes decisions on all matters not assigned to the other organs as well as all other necessary and proper decisions for the functioning of the EGTC.
One of the three governors holds the office of president of the EGTC. The office rotates between the member regions every two years, as an expression of their equal status. The current President of the Euregio Board is Günther Platter, Governor of Tyrol.
The tasks and decision-making processes of the Board are defined in the Convention and the Statute of Euregio, as signed on 22 August 2021. These documents are available in the German and Italian languages.
The EGTC's Board members are: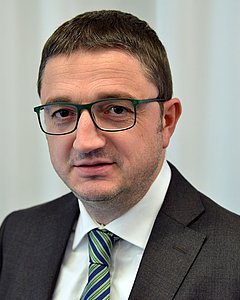 Euregio President Maurizio Fugatti
President of Trentino
Arno Kompatscher
President of South Tyrol
Günther Platter
Governor of Tyrol